Audio recorder software for Windows that allows you to record audio from any source to AAC, APE, MP2, MP3, Vorbis OGG, ACM WAV, PCM WAV and WMA.
About The Microncode Audio Recorder is software that can record audio from any source in your PC to many types of audio formats such as: AAC, APE, MP2, MP3, Vorbis OGG, ACM WAV, PCM WAV and WMA.
The Recorder
Record audio from any line in device such as the microphone or the sound card. Also, you can record the audio that you hear from the loudspeaker in a real time using the Windows WASAPI.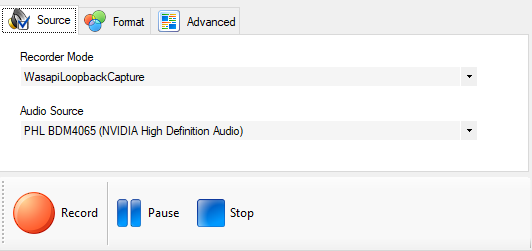 Audio Formats
You can set the specific audio format to record the audio from the source device: The sample rate (from 48Khz to 8Khz), the bit depth (8, 16, 24 and 32 bits) and the number of channels (mono and stereo).
File Formats
Record the sound from any source to AAC, APE, MP2, MP3, Vorbis OGG, ACM WAV, PCM WAV and WMA, easily, with one mouse click.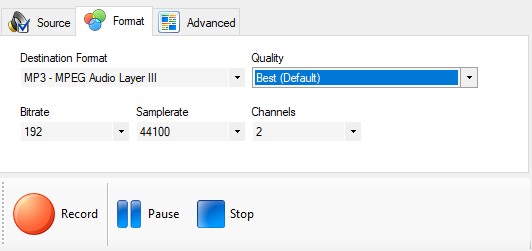 Additional Features
The additional tools of the Microncode Audio Recorder allows you to manage the generated audio files - Set the ID3 tags of the audio files, export them to anywhere in your PC. The audio visualization of the program allows you to watch the audio buffer in the audio graph. The built in audio player of this program allows you to play the generated audio files from inside the program.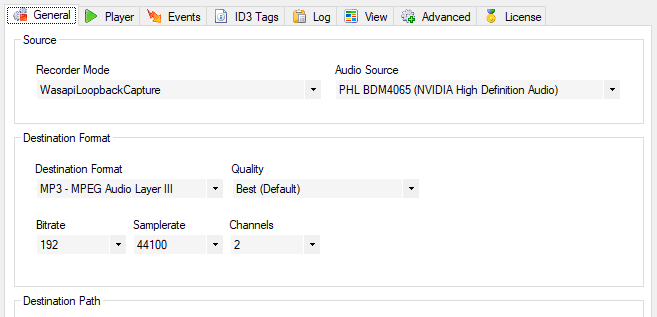 No Subscription + One Time Fee of $19.5 Only + Free Trial
The Audio Recorder 2.0 is available for 14 days of a free trial. After this period of time you'll need to buy a license which costs $19.5 only. The price is one time fee and it contains an online support and lifetime updates and upgrades for the minor version of the software.
The price is one time fee for the current major version and includes an online support.
---------------------------
Developer? The source code (C#) and the commercial licenses to use components of the Audio Recorder 2.0 are also available. You can change, add features, compile, distribute and do whatever you want with the source code of the program according to the MS-PL license.